Disastrous Divorce Settlements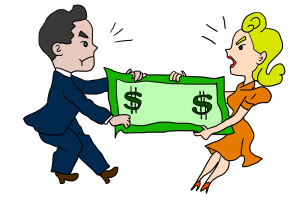 DISASTROUS DIVORCE SETTLEMENTS SURVEY PART 1
From 2016-20 we studied +500 divorce settlements agreements of couples between 30 and 42 years old. Most of the settlement agreements had significant financial and tax errors. Other consequences were severe reducing of financial health, huge financial problems and even psychological problems.
Mainly when a financial professional facilitates the divorce process, parties felt pushed into financial decisions, which they regretted later. When a mediator facilitated the process the financial problems/solutions weren't addressed properly
During the process the professionals were avoiding the financial conflict & issues This occurred more frequent when a mental health professional facilitated the process.
NO MATTER WHICH PROFESSIONAL FACILITATED THE DIVORCE.
IN THE DECISION PROCESS PARTIES NEEDS WERE NOT MET AND THEY DID NOT OVERSEE THEIR FINANCIAL AFTER DIVORCE LIFE. These findings confirm earlier literature.
WHAT DO YOU THINK IS NEEDED TO GET A DIVORCE SETTLEMENT WHICH IS SUSTAINABLE IN THE LONG TERM?