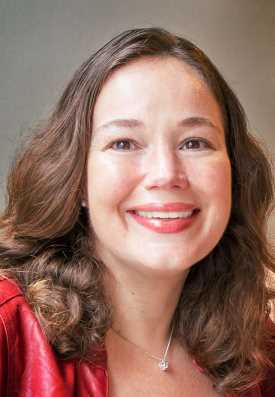 Drs. Neeske Abrahamse is a committed, enthusiastic, analytically strong researcher. Neeske has extensive experience with both quantitative and qualitative research; she's conducting research for over 20 years. She studied Social Psychology at the VU University Amsterdam and as a psychologist has extensive experience with the human aspects of (research) issues.
Neeske's expertise and knowledge in the field of (market) research is very broad and diverse, both in terms of types of research and subjects. One of her specialties is carrying out effect measurements, including measuring (changes in) knowledge, attitude  and behavioral attitudes. In this way she helps with research at an (inter) national level to provide insight into the way in which psychological factors affect financial behavior and financial decision-making
Neeske also teaches Group Dynamics (lecture) to Psychology students of the VU Amsterdam and the training "Collaboration in project groups" to students of the Small Business School Haarlem. In addition, she has obtained NIMA Marketing-A (Generic) and a lot of marketing experience. She is also a creative, communicative, socially skilled personality. Since 2011, Neeske is CEO of an independent market research and consultancy firm with a wide range of clients including governmental and social institutions.
Drs. Neeske Abrahamse is affiliated with MOA, Expertise Center for Marketing Insights, Research and Analytics. This is the Dutch association of market research agencies. The MOA aims to promote, develop and stimulate the quality of market, opinion and policy research. In addition, the association represents the interests of respondents, users and providers of market, opinion and policy research. Participation in the MOA is only open to highly qualified researchers and research firms.
Furthermore Neeskes  research company has the Fair Data quality mark, which is only awarded to research companies that meet strict high-quality requirements. The research agency is a registered Fair Data Company.
Neeske is also an active member of the VU association. The VU association is a social network for everyone who has a connection with the VU University and the VU medical center. She helps the VU association organize lectures, debates or other events on scientific and social topics. In addition, Neeske writes monthly columns in the field of market research.
In research in the field of money and behavior, Neeske is interested in the combination of and interaction between financial literacy, emotional awareness, financial beliefs, financial comfort zone and social and cultural aspects. She is also involved in perception research and influencing behavior research projects.
As a social psychologist, Neeske is interested in people interacting with their environment and explaining and influencing behavior. As a social science researcher, she has an extended experience in conducting representative and scientifically sound research. Neeske also thinks it is important that research is conducted that is really practice oriented and applicable. Neeske is highly experienced in both traditional laboratory research and practice-oriented field research
Like no one else Neeske is able to conduct representative scientifically sound research and explain the results in a clear and practical way.