Life20 Summit Financial Psychology Institute Europe's Founding Father : Dr. Brad Klontz, Phd, CFP®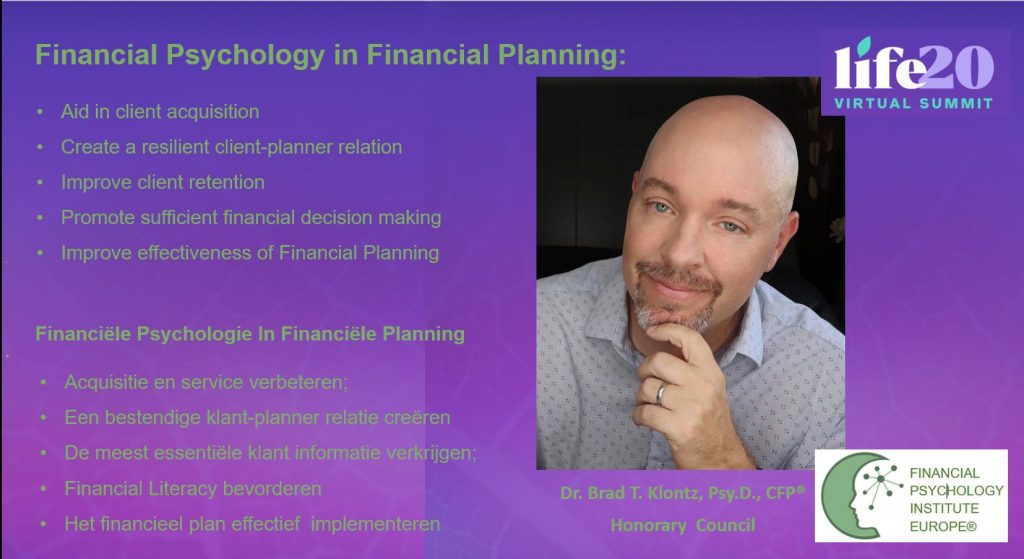 Thank you all so much for the positive feedback of the Life20Summit! session of worlds leading expert, our Founding Father & member of the Honorary Council Dr. Brad Klontz. !
Thanks for the organization Paul Armson & Mitch Anthony Among the speakers were also keynotes of Chris Budd & Sarah Asebedo Special thanks to our Founding Father, mentor and worlds leading expert of Financial Psychology : Ted Klontz! More Financial Psychology? Subscribe on our newsletter: team@fpie.eu..
And join us on Linkedin: https://www.linkedin.com/company/38159041
Dank ook voor de enthousiaste reacties uit Nederland.
Ted Klontz, Brad Klontz,  Anne Abbenes, Frits van der Kamp, Robert van Beek, Brenda Anderson